Welcome To Our Official Website... Hail Odin, Mother Fuckers.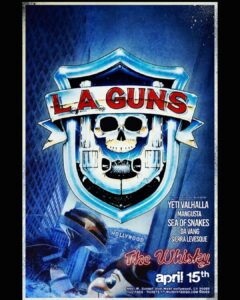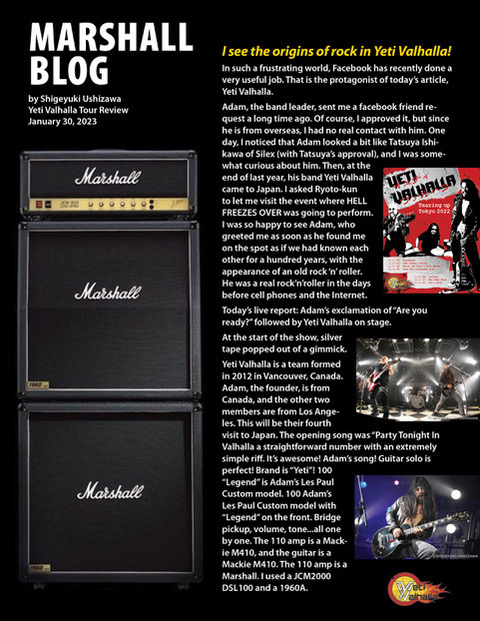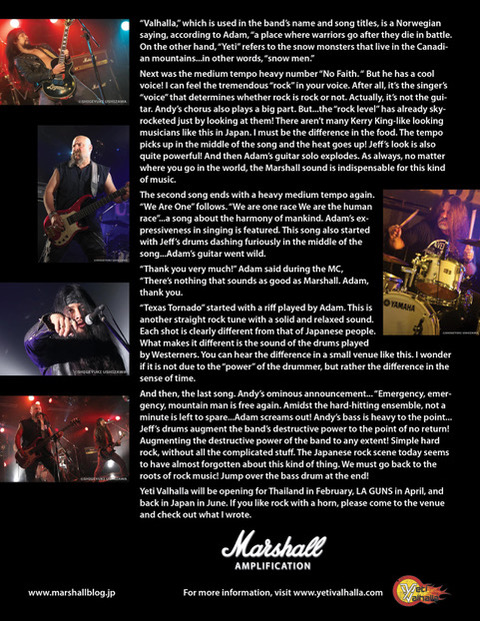 BIO
Yeti Valhalla was formed in 2012, in Vancouver BC, Canada.  
Since then, their music and live show have brought them to 9 different countries around the world, touring independently.  After leaving Vancouver in 2014, Adam Jang (founding member) has set up several tour circuits for the band throughout Asia, The UK and Australia.  Upon completing their third tour of Japan and South East Asia in 2020, the band found themselves stranded in Bangkok, Thailand due to covid related issues, but this did not slow them down.  To stay productive, Yeti Valhalla took a year to record their forth studio album, currently unreleased, "Yeti IV, Party Tonight In Valhalla".  Since the end of Covid, Yeti Valhalla has completed a very successful forth tour of Japan with the addition of powerhouse bass player, Andy Hewett (Hollywood, California USA).  They are the main support act for LA Guns at The WhiskyAgogo in Los Angeles, California this April and they are currently organizing festival slots throughout Europe. The band has gained  sponsorships with Ho Electronics (Vancouver BC), King Phin Guitars (Thailand)  and Roman Anton (Thailand).  
This year is a year of power moves for the band as they prove themselves in the American, Asian and European music markets, playing everything from clubs to the festival stage.  
Thank you very much for your support. 
Rock on.  




The lyrical content of each song on this record reflects the sociological tendencies of mankind to destroy itself as it denies the existence of the pseudo justification, the acts of violence, hate, bigotry and greed brought upon by those who confuse the greater good... for the greatest of evil.
Drums: Yoshito Akamine 
Bass: Andy Hewett 
Vocals / Guitar: Adam Jang
Yeti Valhalla's Music Videos for this album have been a collaboration between Chris King Photography and Adam Jang.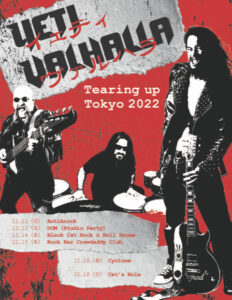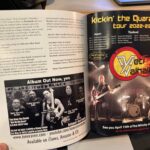 "Women and children Bombed from above Raised by rape and murder Instead of love Live action news Glorifies Soliders Killing civilians Just taking orders... Your faith is the reason you Believe anything Your God is the reason why We go to war Your mind starts to question As lies come unglued No faith in a god that has no Faith in you"