Welcome To Our Official Website... Hail Odin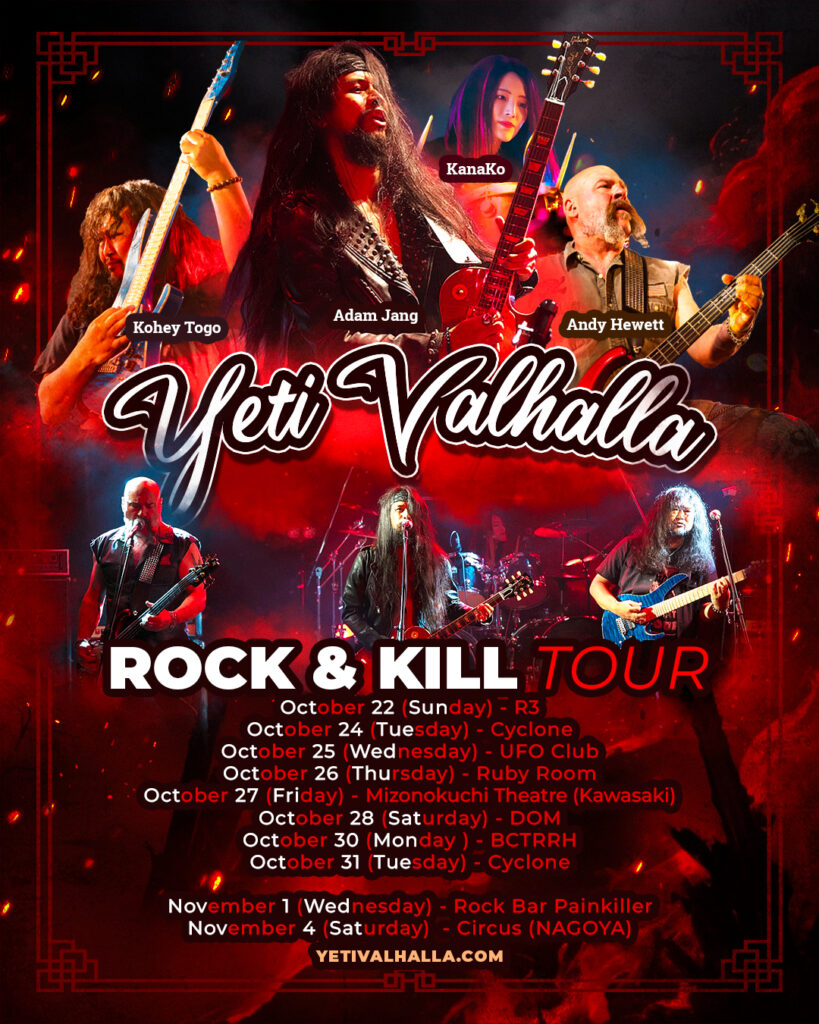 Yeti Valhallaのライブ一覧を纏めてみました。
各会場のWebも記載しました。
※ライブハウスにご予約の際はYeti Valhallaとご指名をお願い致します。各メンバーへのDMでのチケットのお取り置きも可能です。
Yeti Valhalla tour Schedule:
10月22日 – R3 Club Lounge(六本木)
10月30日 – BLACK CAT TIGER 永吉 ROCK'N' ROLL HOUSE (百合ヶ丘)
11月 1日 – Rock Bar Painkiller(国分寺)
11月 4日 – Circus <KingPhin Fest> (名古屋)
The lyrical content of each song on this record reflects the sociological tendencies of mankind to destroy itself as it denies the existence of the pseudo justification, the acts of violence, hate, bigotry and greed brought upon by those who confuse the greater good... for the greatest of evil.
This year, Yeti Valhalla has performed as the headline act at the annual Burapa Bike Week in Pattaya Thailand, the biggest Biker Rally in Asia. They opened up for LA Guns at The Whisky Agogo in the heart of Los Angeles, and they have done 2 tours of Japan this year.  This Summer the band heads back to Tokyo to complete their newest studio album with the addition of KanaKo on drums and Kohey Togo on 7 string guitar.  
Drums: KanaKo
Bass: Andy Hewett
Vocals / Guitar: Adam Jang
Guitar : Kohey Togo
Yeti Valhalla's Music Videos for this album have been a collaboration between Chris King Photography and Adam Jang.  
ChrisKingPhotography.net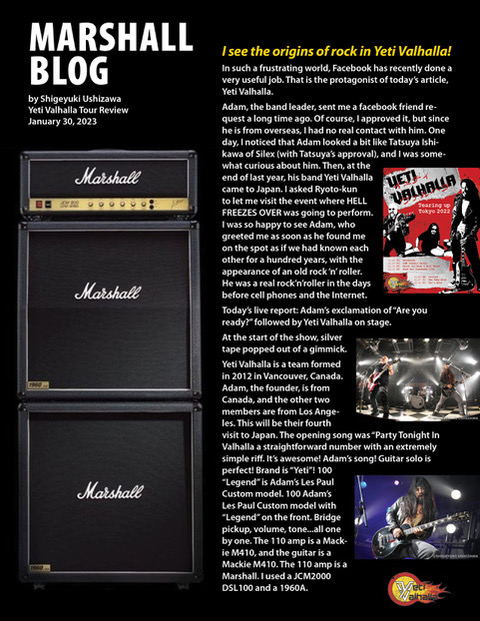 "Women and children Bombed from above Raised by rape and murder Instead of love Live action news Glorifies Soliders Killing civilians Just taking orders... Your faith is the reason you Believe anything Your God is the reason why We go to war Your mind starts to question As lies come unglued No faith in a god that has no Faith in you"